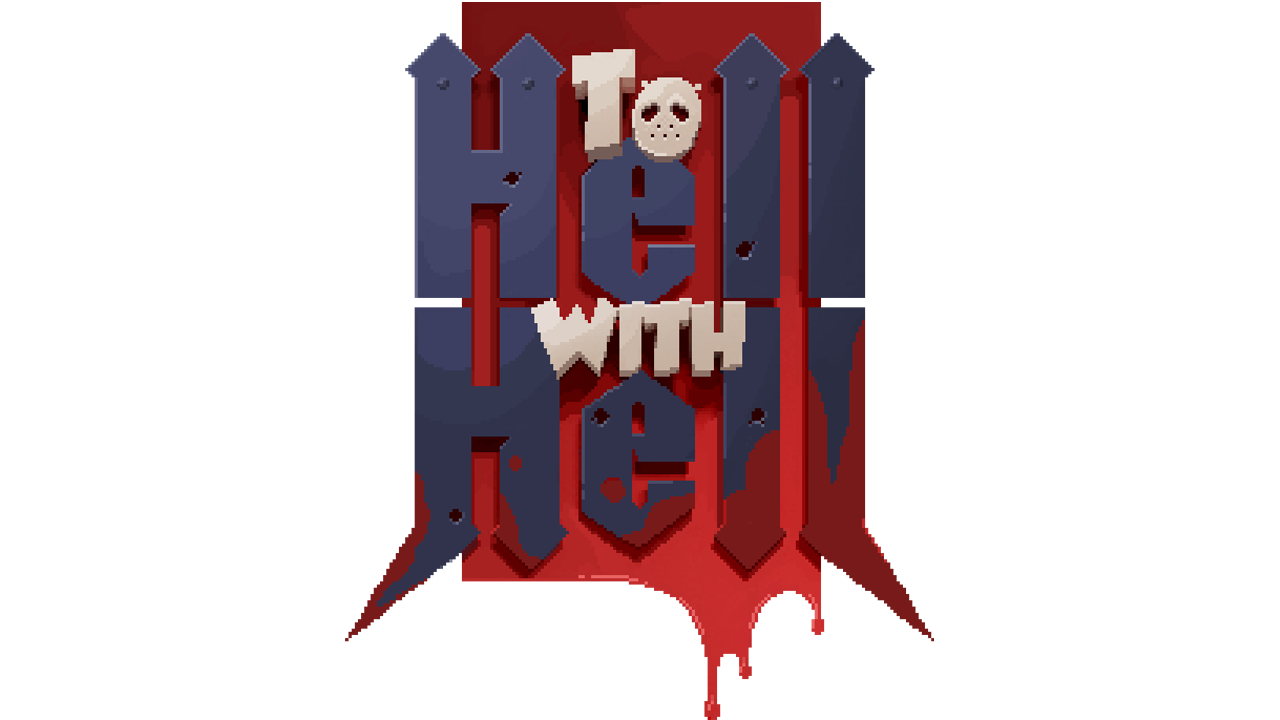 In To Hell with Hell Natasias personal apocalypse has arrived as she finds herself in hell in a battle against an army of darkness. In a classic Bullet Hell rogue-like crawler, she'll survive deadly traps and fight dozens and dozens of mad demonic enemies.
It's Showtime

: Are you going to despair, because you are just a mortal weakling, a common human being? Well, that ain't a Problem! Take a mask and become whomever you want to be. You can transform into a Knight, a Demon or even a Clown – the choice shall be yours. In "To Hell with Hell" masks define your skills, and you can combine them as you want.

Chose. Your. Weapon

: To shovel or to mortar, that's the question here. End the lives of your enemies your way. Take your Sword or your Pumpgun – it is up to you. How will you defeat the demonic mobs? Slice them, blast them – make it their worst day in hell!

Hell is not the end of the road

: Wait until hell has frozen over? That's indeed a possibility here, cause there are more places than the heated home of the demons. And once you've reached the frosty caves, your journey will be far from over!