Deck13 Press

Welcome to Deck13 Interactive Press Page! If you are looking for Media Kits or information about game releases and updates then you've come to the right place.  Here you can simply browse our Media Kits by date and download images, logos, etc. If you would like more information or would like to speak to us about our games please feel free to contact.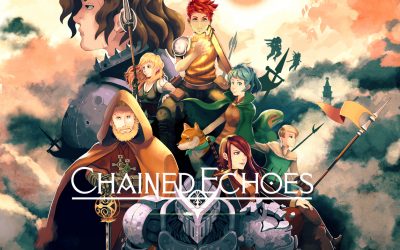 Deck13 secures publishing rights for Chained Echoes Frankfurt / Germany, January 30th 2020: Chained Echoes, the 16-bit SNES style RPG from Matthias Linda was a massive Kickstarter success last December. With over 200% of the requested funding goal even quite a few...
read more
Youtuber / Streamers / Twitcher
Youtubers, Twitcher and Streamer are welcome. Feel free to get in touch. Keep in mind that if we can not verify your contact information via your channel we will drop the infos via the platform itself (Youtube, Twitch, etc.) to prevent false requests.
Our policy regarding videos (e.g. Let's Plays) is simple: We allow them. There are no restrictions.